It's far into the future in the megacity of Rakuen that Lynn, a skilled bounty hunter, decides because of consequences of his past, to turn against this system which forms here.

Her search for a ring containing some very interesting info lead here to a man named Donovan.
"Rakuen's Blade" is my 2nd animated shortfilm and my graduation film from E-artsup Lyon. As well as overall Co-Directing with my other team mates, I was in charge of Lighting, rendering and Compositing.
This project was made with Maya and Octane render, and Adobe After effect for Compositing.
---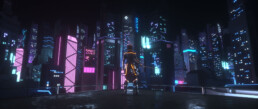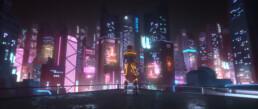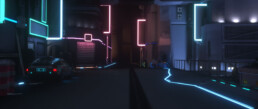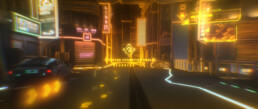 Guillaume Legras
Rigging and 3d Animation